'In His Image, In His Likeness'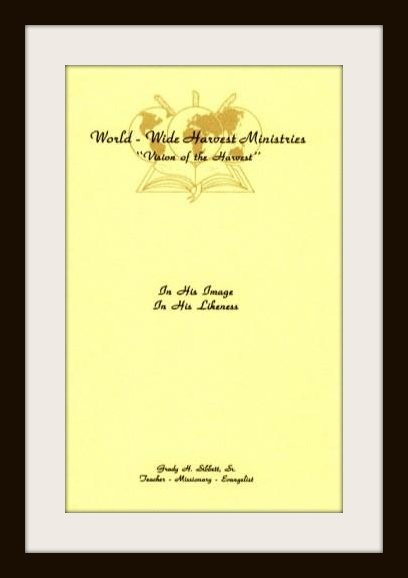 "Oh to be like Him."
With this thought, most Christians strive to attain perfection.
Introduction
These few words are to enlighten you on the relationship between God and man. Knowing Him (God) IN THE FELLOWSHIP OF HIS SON.
Pray to enter into this Fellowship. In praying this way, this revelation of the fullness of Christ, will ultimately bring you into a fellowship with God the Father. You will get to know Him in the person of His Son. In a Father— Son relationship. To where you can, with confidence, cry 'Ab'ba' Father.
God Bless You,
John 6:46
46. Not that any man hath seen the Father, save he which is of God, he hath seen the Father.
~Feeding Children in Haiti~
Content:
The Desire

A Vision of the Harvest

Preaching Christ and Him Crucified

'Producing the Increase'

The Person of The Fellowship

'Jesus Christ'

The Beginning of The Relationship

The Desire for The Inward Relationship

The Three Dimensions of Man

'The Battle'

Partaking of the Eternal

The Intimate Relationship

'The Vision' 1985

The Father Revealed

'The Perfect Will of God'