'Your Guide To Successful Prayer'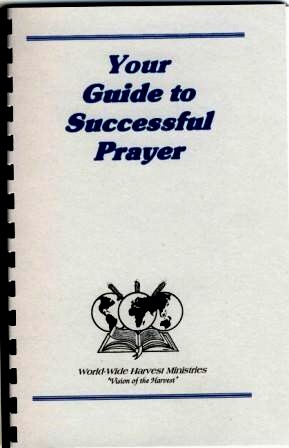 'Your Guide To Successful Prayer'
Is a portion of the book:
'Could You Not Tarry For One Hour'
Author: Larry Lea
'Prayer Is The Key To Heaven'

All of us wish we prayed more effectively. You do. I do. Prayer is just so vital to our Christian growth and maturity and yet it's something that we all seem to struggle with.

I have found, that today, more than ever before, the Holy Spirit is driving me into a place of intense prayer. Urgent prayer. Encouraging me to get as close to God as I know how. Time is of the essence. We must get busy praying.

"Two stubborn problems confront the Christian struggling to learn the joy of prayer: knowing how to pray and developing the discipline to pray."

This 'Guide to Successful Prayer', is designed to aid you in learning how to pray and to also discipline yourself in the need to pray. In the center of the book is a helpful, charted, outline of all of the Books of the Bible and their chapters. As you read the Bible you can keep track of your daily reading by marking them as you read them.

This Book will be of value to you and your walk in Christ.