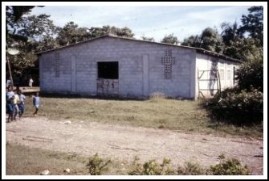 Church in La Val built by Lloyd Ashby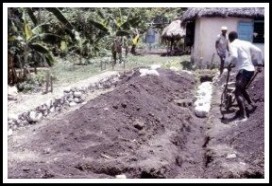 Putting in foudation for Madame Borgella's
New home in 1987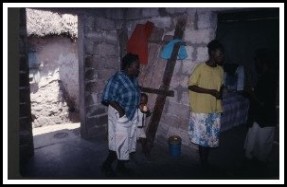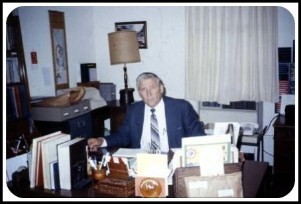 LLoyd Ashby
(click on pic to enlarge)
In 1985 I met a man at a church, located in Fayetteville, N.C., who was a devoted missionary. Not just any missionary but a man sent by God to the Nations. LLoyd Ashby was a man (like Paul) with a passion to carry the Gospel to all Nations. Edifying the believers through physical fellowship, fulfilling needs of the people with monetary help and preaching the Word.
Before answering the call to be a missionary to Haiti, he and his wife Maidelene, operated a Christian bookstore in Sanford, N.C. After accepting the call, he sold his business and his home in order to finance the work in Haiti. By faith he and his wife stepped out into the ministry of mission endeavors, that would consume the remainder of their lives. Several countries and nations have been affected by this New Testament Missionary. A modern day Paul.
I am so gratedful to Brother Ashby because he introcuced me to the mission field of Haiti in 1987. My life has never been the same. God took Brother Ashby's burden for Haiti and placed it upon me. He himself , at the time, had completed 38 mission trips to Haiti. Little did he know that the trip in 1987 would be his last trip. God released his burden.
However, it was not the end of his calling. God gave him other calls to other nations and he continued to go throughout the world to several nations and preach the Gospel and ministered and built other churches in several countries.
He has carried suit cases filled with Bibles in to Communist China and into Russia. Just two of the bold things that God used him to accomplish for the Kingdom.
By Faith we move and have our being.

"We act by faith on His Word and God responds to our faith by fulfilling His Word"
Update!
Wednesday,August 21, 2013
Rev. Lloyd Garland Ashby went home to be with his Lord and Saviour, Jesus Christ. (Read - Obituary)
To navigate back to Haiti Missions page