Haiti Mission Partners Needed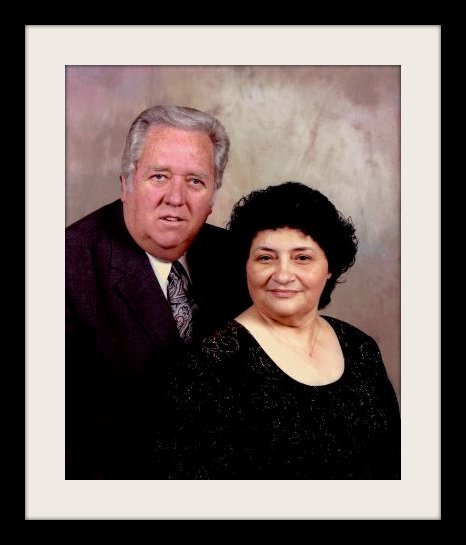 Since my first trip to Haiti in 1987, Delilah and I have partnered to continue the work in Haiti, that God has called us to do.
During each trip we fellowship several Church's and minister to each congregation the love of Jesus Christ.
In Port Au Prince, we teach local Pastors for 3-4 days at Bishop Chervil's Church. Bishop Chervil calls a Pastor's Convention just for this time of fellowship and teaching, while we are there.
We also financially help Bishop Chervil to aid him in feeding the children at the orphanage and to help in other areas, such as, the Port Au Prince Church School and his other outreach ministries, which include evangelistic work all over Haiti.
Each trip we go out to La Val, on the Caribbean Sea-side of Haiti, to the Church there and Preach and Fellowship the believers in the area. We began going to this area in 1987 and have supported this local group since. The Borgella Family helped to establish this Church at this location and we have become one Family over the years. There is a local Church School at this location that we help and the local Church also, each time we go.

We need Partners to help us with meeting the needs in Haiti. Please consider Partnering with us for just $20.00 a month.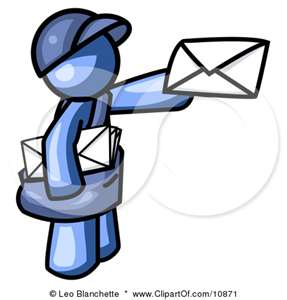 Mail in your donations to the address below or click the donate button to send through PayPal
4307 Swindon Dr.
Eastover, N.C. 28312
Worldwide Harvest Ministries is a Non-Profit Org.
This is the new Sanctuary in Port Au Prince.
Constructed since the earthquake.
* Click here *
Bishop Chervils Church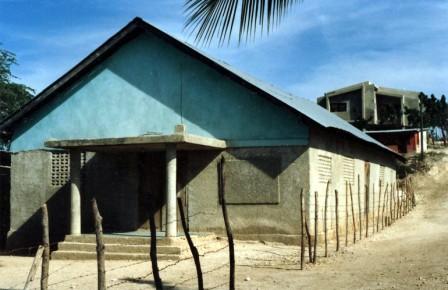 Original Port Au Prince Church before earthquake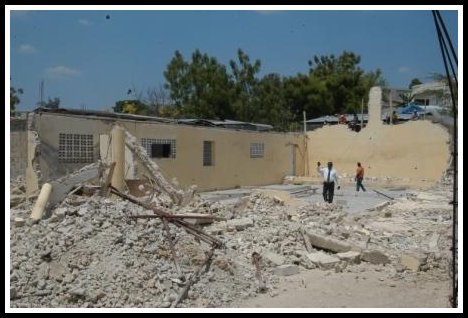 Original PAP Church & Orphanage destroyed by earthquake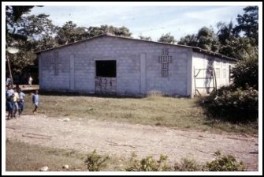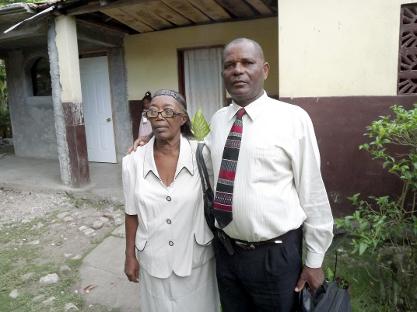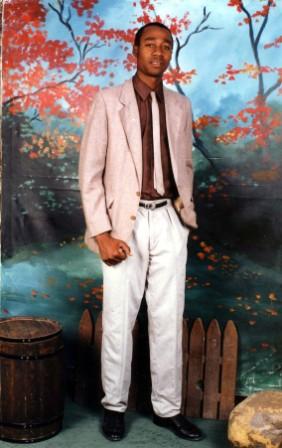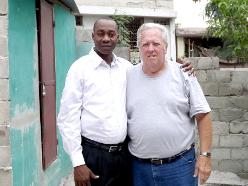 Pastor Henoch - Myself Oct. 2012
* Click here *
More about Pastor, Henoch and his entire family
Borgella Family ( La Val )
Henoch's Home in Port Au Prince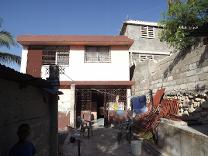 View of PAP from Henoch's courtyard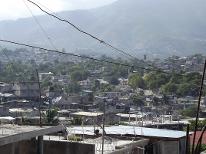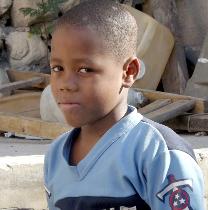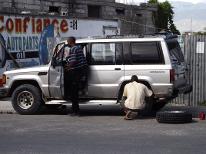 Putting tires on Henoch's vehicle. First time in his life (40 yrs. old) he has had a complete new set of tires. He was thrilled.
Haiti Before Earthquake Disaster
* Click on each picture to see it larger"