Port Au Prince Story in Pictures
Ongoing Project:
Orphanage on top of school is under construction and financial help is needed to complete it. When it is finished it will house 25 children on site. There will be 5 dorm type rooms that will house 5 children each. All food, clothing, education, medical needs, and Spiritual needs will be met for these children.
Please consider helping us get this project completed.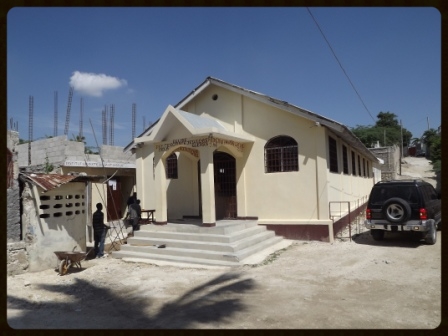 Orphanage is under construction at the left of the Sanctuary on top of the school.
Note the steel re-bar enforcement on top of the bldg. This is the area that the 5 rooms will be constructed.