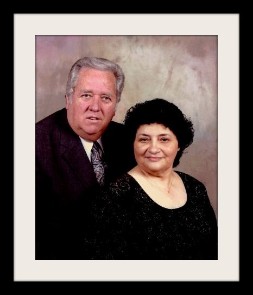 Worldwide Harvest Ministries was founded and organized in 1985 as an evangelistic ministry. I felt God was directing me to reach outside of the box and fulfill the Great Commission,
"Go ye (you go) into all the world and share Christ".
The Gospel is the Good News!
It's all about Jesus Christ, our Lord and Saviour!
Grady H. Sibbett Sr.
Teacher, Missionary, Evangelist
This ministry has throughout the years endeavored to propagate the Gospel of Jesus Christ, at Home and Abroad.
Some of the avenues of Ministry are:
Ministering the Word through preaching and demonstrating the same with power and with signs following.

By publishing inspired messages, in written form, which includes Studies, Books, Tracts, Pamphlets,etc.

Holding Seminars for youth and adults on a variety of subjects that relate to the Christlife in today's world.

Worldwide Harvest Ministries Discipleship School is now going on its 16th. year.

Carrying the Gospel as a Missionary to Haiti. Since 1985.
Worldwide Harvest Ministries has also been a ministry of helps, such as:
Donating miscellaneous items of furniture, food, clothing, office furniture, hospital equipment, school furniture and other items that were needed, to several different Outreaches of local and state-wide, Churches and Organizations. Some of these outreaches operating in several other countries. All relating to the propagating the Gospel of Jesus Christ, whether it was at Home or Abroad.

Our Mission
The heartbeat of Worldwide Harvest Ministries is to train
believers to become True Disciples of Jesus Christ.
To help bring to fruition the Great Commision that Christ gave
to all believers.
"Reproduce Him, by the means of sowing, planting, watering"
"All power is given unto me in heaven and in earth.
Go ye therfore, and teach all nations, baptizing them in the
name of the Father and the Son, and of the Holy Ghost:
Teaching them to observe all things whatsoever I have
commanded you: and, lo, I am with you always, even unto
the end of the world." A-men.
Matthew 28:18,19,20.
"Go ye into all the world, and preach the gospel to every creature.
He that believeth and is baptized shall be saved; but he that
believeth not shall be damned.
And these signs shall follow them that believe;
in My Name shall they cast out devils;
they shall speak with new tongues;
. . . . They shall lay hands on the sick, and they shall recover."
Mark 16:15-18